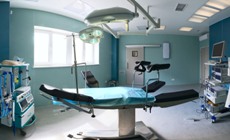 When you're planning on starting up your own healthcare business uniform providers such as Simon Jersey can help make the journey that much easier to handle. However, there are many aspects to staring a business, so what things should you consider before you create your business?
What kind of healthcare business do I want?
One of the first factors to consider is what kind of business you want to run. No matter what form of business you choose to operate, from home care services and independent hospices, to a dentistry or a mental health service, you need to register yourself with the Care Quality Commission before you can begin operating.
This applies to all health and social care operators in the UK, and the CQC serve as the independent regulator for health and social care to help ensure high-quality, consistent and professional care is given no matter what your chosen field will be.
Home care or on-site facility
Private healthcare is a broad market. So, one of the main questions you should answer is how you want to operate your healthcare business. For example, will you have a dedicated facility for live-in care, or operate on a smaller scale where you and your staff visit patients in their homes? This will also be a financial decision as much as it is a decision about the scope of your business.
If you want your own care facility, then you should account for this in your initial budgeting. You'll want to find premises that combine two main factors:
Size – How many clients can your location hold at any one time? Will you be able to afford it while your business is growing? When will you need to expand further?
Location – How easy will it be for clients to travel to you, as well as to move in for long-term care if necessary?
One thing to keep in mind is that your answer over what kind of business you want to operate will inform where you operate. For example, a dentistry won't realistically be able to operate from home, so you would focus on the size and location of a place right from the start, rather than deciding how you operate.
Taking on the right staff
The team for a healthcare business needs to be made up of highly professional and personable individuals, who have experience in handling stressful situations. Making sure those individuals you are looking to hire have proper MBA healthcare administration experience is essential.
For example, if you plan to take on any nurses for your healthcare business, you should ensure that the individual holds a degree in nursing with their desired nursing specialism – adult, children, mental health, and learning disability – and that they are also registered with the Nursing and Midwifery Council. A dentist will, for example, must complete a five-year dentistry degree. The CQC monitor all registered businesses, so making sure you have qualified staff caring for clients in a kind and humane manner will protect your business and make sure you can keep operating.
A sturdy uniform
Healthcare can be a stressful industry, and you need to know that your uniform can keep you comfortable while meeting the needs of the business.
For example, a mental health service won't have quite as stringent requirements as another business, because therapy and counselling is most often given in relaxing, environments planned to reassure and calm clients. Your uniform could simply be professional-looking, such as with black pants, embroidered or branded t-shirt, and a tie.
However, if you are a medical care provider, then you should likely invest in medical tunics and dresses. Uniform pieces for the medical industry specifically are often designed to combine breathability, comfort, and ease of wear. They are also made from infection control compliant materials, which can help to keep both your staff and your patients safe through each work day.
Making sure to plan your approach in advance can help you deal with each part of the process with a logical and methodical mind-set, which will certainly make the journey far easier to handle in the long term, and will pay dividends when you're up and operating.
Related posts: