Sponsored Post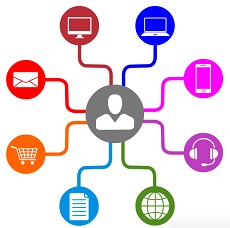 Marketing and sales channels are a great way to build your brand awareness, generate leads and increase your sales. Although a direct sales team does bring consumers on board, a channel sales strategy is also beneficial. It isn't replacement, but more of a complementary approach that can help you sell more and increase your clientele. Through such a setup, you associate yourself with channel partners and distributors, who will then sell your products. Obviously, you do have to pay them a margin, but that is only a fraction of the profits that you earn.
So, how do you manage all these sales channels effectively? There may be some challenges involved, but you can deal with all of them. Power2Motivate Australia can help you out in this regard. For now, here are some quick suggestions.
Relations
Relations are of utmost importance when you are managing multiple sales channels. Strike a chord with all of your channel partners, respect them, and if they have something to suggest, listen to them. Yes, we all manage relations differently. We can continue to do with what we normally do, but with some more care. Only then can you expect your channel partners to sell your products with great motivation.
Network
Generally, sales channels are based on geographical regions. So, within a particular area, the channel dealers may be of either the same or different brands. Whatever the case, you have to bring them together and create a network, which you and they can use anytime.
A competitor may want to switch to your brand's distribution or one of your distributors might require a list of local retailers. Networking plays a crucial role in all these channels, and the more members in this network, the greater returns you will derive from multiple sales channels.
Motivation
We have touched this earlier, but let's emphasise now. Your channel partners can only sell your products if they are motivated to do so. As per the traditional rules, motivation results from three Rs: Respect, Recognition and Reward. So, respect your channel partners. Recognise their achievements and highlight them from time to time. Let them know that they play an important role in your overall sales strategy. Give them certificates and awards. And lastly, reward them monetarily: they should be able to get enough profit for the efforts they have put into selling your products. And, if they do a good job, then increase their compensation.
Marketing Mix
Marketing mix is important for channel sales, keeping them engaged and in control. If your marketing mix is poor, your channel will probably lose your customers. So, make sure that you advertising campaigns are powerful, your price is in line with market rates and your products don't have technical issues.
Focus on your marketing mix, so that channel strategy works effectively for your business.
Conflict Resolution
Conflicts are common, and generally arise due to price wars and territory demarcation. Confront them and resolve them so that they don't harm your sales or your relationships with channel partners.
So, act on our advice, and see how multiple sales channels contribute to your revenues.
Related posts: