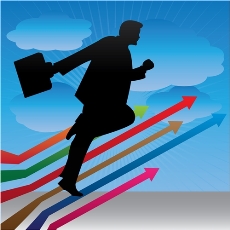 Every business wants to emerge successful and be profitable, but in order to expand you're going to need a vision of what you want to achieve and a plan to get you there. You don't want to waste time, but you also don't want to waste money.
If you're like most business owners, you have a lot of great ideas about how to grow. But maybe you're so busy working hard in your business that during the day-to-day struggle, you run out of time to work on your great ideas. Making a guide for you to follow will help get everything done.
Let's focus on what you can do to make your business boom by incorporating different ideas without diminishing your available funds.
Marketing Campaign Optimization
When it comes to return on investment (ROI) marketing strategies, not all are created equal. Finding out which one will work best for your business depends on your brand and your goals.
You need to pinpoint which marketing techniques will work best for you, then utilize them to your advantage. If you're a strictly local business, like a family-owned laundromat, considering getting ads published in the local paper or magazines might benefit your business. If you have an internet based business, maybe you sew clothing and sell in online, then platforms that use email and social media marketing will help.
Make cuts where the returns are low and increase spending on what works.
Operate as a Cash Flow Positive Business
Put simply, this means that services should be billed or products paid for before they are rendered or produced. This keeps businesses from constantly having to secure more funding when they are trying to grow because the growth is paid for by the new customers up front.
Take Groupon for example. Their service collects money from customers, so they can receive a "Groupon" coupon to a business, like a local restaurant.  That restaurant doesn't see any money from Groupon until the service is rendered to the customer who bought the coupon.  What this means is that Groupon collects a ton of cash from its customers long before it must deliver some of the cash to its merchant partners. This generates positive cash flow. Your goal is to do something similar.
Flexible Leasing Versus Large Upfront Investments
Think about leasing. Maybe you have an online business that's generating a lot of revenue. You want to move into an office building and make it official. Maybe you even need trucks to haul your goods.
Let's assume you inherited a large tile-laying company from your father. He never invested in an actual office space, and you aren't willing to buy. Leasing a space to operate your business out of would save money and give you time to decide on the actual purchase of said office, if available.
After considering trucks, you find that buying four trucks would break the bank. Leasing four trucks, on the other hand is doable. Using an online truck rental site for this is a perfect and efficient way to get what you need when you need it.
Have a Referral System in Place
Don't leave your referrals to chance. Placing a strategic system into place will generate better reviews and customer appreciation. Complimenting a customer or giving away a "bonus" item could enforce this system.
You could have a point of purchase straight referral request automatically in place. This means after every customer that comes through and uses your products or services, you ask them specific questions to get specific answers. Maybe something like, "Thank you for using our business to tile your kitchen, we really enjoyed making your home a better place. Do you know of anyone who could use our services?" With this in place, the word of your brand will spread without any loss of money.
Create Quarterly Income Forecasts Based on Past Performance
This will make it easier to see when peak and slow seasons are. It allows you to plan early and get the best costs on whatever may be needed to fulfill your work.
Outline what your business has spent, and what it has earned. If you are generating a lot more revenue during the summer, then make sure you are prepared for when that time comes. Buy your necessary products before the peak season approaches.
If your brand seems to be bringing in less business during the winter months, look into why this is. Let's still follow the example of a tile-laying company. Are people not wanting to redo their homes during this time? Are they more inclined to sell and remodel a room during another month?
Looking at customer and performance habits will put less strain on the future and help you know when to prepare.
Audit Your Services and Cut the Fluff
A common principle in business management is the Pareto Principle. This basically states that to maximize business efficiency, understand that about 80% of your sales will come from 20% of your clients.
Some services attract more clients than others. Look at all the services and products you offer and get rid of the ones that are not performing
Build Systems for Each Critical Process
The processes you go through on a daily or monthly basis need to have systems in place. Managing these will create a business that leaves nothing to chance. Here are some things to think of when you are creating a steady work environment.
Client Fulfillment
Business Development
Customer Service
When you think of your business, you want to know that things are running smoothly. For instance, if you are wanting to see how satisfied your customers are, you could conduct a survey on your company's website each week of improvements they would like to see. Maybe they want faster delivery or more choices. Having this option will create a more authentic and reliable business.
Utilizing these 7 tips can help your business create more revenue and improve all aspects. You're on your way to a better brand!