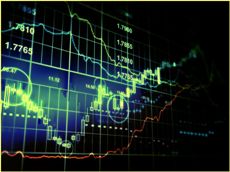 In the past, hedge funds were seen as a financial instrument reserve for the top 5%, but things have changed greatly. There are all sorts of hedge funds that are now available to anyone and people are eager to invest. After the 2008 financial crisis, investors are looking for a way to insulate themselves and protect their assets. However, before you accept or dismiss hedge funds, it is crucial to know their benefits.
Risk Reduction
A hedge fund that produces constant returns ensures stability especially when traditional investments are unpredictable or are not performing well. With a good hedge fund, you will be able to get attractive returns that can keep up with the level of inflation.
While it is true that during low-interest rates times, traditional investments can be more stable, the amount they provide is meagre. If you choose a hedge fund wisely, you will be able to generate bond-like returns. However, you should choose a hedge fund wisely and practice caution. It is crucial to do your research and look at reviews of top hedge funds and investment firms before you let them handle your money. A good place to start would be a site like Investing PR for instance.
Return Enhancement
A hedge fund is an excellent way to enhance returns of your portfolio which can be achieved in two ways. The first way is by adding a low-volatility hedge fund to substitute traditional investments in your portfolio. This will generate a fixed-income return which will increase your portfolio without increasing volatility.
The second way is by adding a high-return hedge fund strategy to boost your overall returns. This move is a little risky, but the gains are high. You should beware of this approach because it exhibits very high levels of volatility since it is usually based on the prediction of future prices on bonds, currencies, and stocks. When you land a good hedge fund, then you will be able to boost your portfolio with high returns without a significant increase in volatility.
Diversification
With a good hedge fund, investors can rest assured that their interests are well protected. You don't want your portfolio to bounce up and down depending on the markets. Hedge funds promise higher returns than bonds and always provide reliable results. This is mostly because unlike traditional investment managers who get paid a standard fee; hedge fund managers get paid according to the returns they make, and they are usually heavily invested in them too. You will, therefore, be able to rest easy knowing your portfolio is well diversified and taken care of by your hedge fund manager.
Hedge funds are an excellent investment opportunity with lots of significant advantages for your portfolio, but they include some drawbacks. You should, therefore, take your time to select an appropriate hedge fund carefully. Seriously consider all the advantages and disadvantages because you will be investing a lot of money that if poorly managed, may leave you financially crippled.
Related posts: