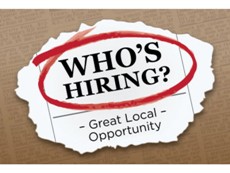 So, you're currently in the process of trying to decide which job or career path you're going to pursue in the near future. Usually, you'll have more than a couple of options to consider, but the abundance of possibilities can have the adverse effect of making the comparison even more difficult. Choosing the wrong job can create negative moods and emotions like regret, which is a feeling that you don't want to live with after you've committed yourself to a specific position. Fortunately, by heeding the following tips you can break down the comparison to truly determine which occupation would be the most ideal for your desired lifestyle:
Research Job Descriptions
Examining the overall duties and responsibilities associated with a job will give you an idea of whether you'd be interested in performing such tasks on a regular basis. Of course, if the job description alone is intimidating or unappealing, then the job itself is undoubtedly going to be even more "difficult" and "unenjoyable." Since the aforementioned adjectives vary depending on individual perspective, it's good to use directories like TheJobExplorer.com to research in-depth job descriptions.
Consider Educational Requirements
Of course, every occupation comes with its own educational and experience-related requirements, so this is certainly a stumbling block to consider before you commit to a certain path. How long is it going to take you to earn the degree(s) or certification(s) needed to make entry into the field? Is there a high unemployment rate? These are some of the questions you may want to ask yourself when researching the mandated minimum academic achievements for a specific occupation. After all, you don't want to be waiting years for your degree, only to then contend for entry-level jobs within an industry that is saturated with employees.
Compare Benefits and Perks
Most jobs come with basic benefits like insurance and 401k, but some offer extra perks as well, like paid travel and/or paid vacations. Even if the company doesn't pay for your travel expenses, if the job involves traveling to foreign countries, this may be considered a perk for someone who enjoys seeing new places. A higher prevalence of sign-on bonuses and performance-based bonuses may also be a desirable attribute for an occupation to have.
Look for Reviews and Opinions of Current Workers
Although reading job descriptions and comparing basic features can give you a good preliminary picture, the best way to get a feel for what it's really like to perform the job is to speak with some people who are already doing it. Alternatively, you can typically find opinions and reviews online by reading forums related to the occupation.
Balancing Salary with Suitability
Although it can be tempting to put salary amount on a pedestal as the highest priority, it's also imperative that you take a while to consider how suitable the job is for your personality type and preferences. The saying "money can't buy happiness" comes to mind when you imagine the scenario of being trapped in a job that pays a lot but consumes most of your time and leaves you feeling drained and unhappy.
Related posts: