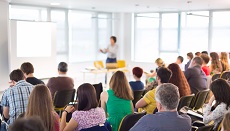 Workplace safety training is hands down the most cost-effective way to protect your employees – a most valuable asset. It provides workers with the knowledge and skills they need to be able to perform their roles in ways that are safe for both themselves and their colleagues. The overall outcome is a safer working environment that is largely free of accidents and other workplace hazards.
The Occupational Safety and Health Administration (OSHA) has been offering various workplace safety training programs for decades. Undertaking these programs can be a huge boon to any individual worker or company. Here are five reasons why you would want to consider an OSHA training course.
Greater employee satisfaction
An OSHA workplace training program enables you to detect, prevent, and fix existing hazards at the workplace. No one wants to work in an environment that poses threat to their lives. By participating in the 30-Hour OSHA outreach training and helping reduce workplace accidents, your employees are bound to feel more satisfied with their working conditions knowing that their lives are safe.
Reduced productivity loss due to injury or illness
Majority of workers are normally unfamiliar with some of the safety risks taught in the OSHA courses, thus they may inadvertently run into accidents if they are not trained.
Training them however helps equip them with the knowledge to better handle the risks or prevent them from occurring in the first place. This consequently prevents injury and reduces downtime associated with such injuries and illness – leading to increased productivity.
Saving on insurance premiums
The Occupational Health and Safety Administration reports that successful health and safety programs are instrumental in helping reduce injury and illness costs by up to 40 percent. This way, they can help employers reduce out-of-pocket healthcare expenses and cut insurance premiums when tending to workplace safety.
Overall, these programs reinforce a culture of safety in working environments at different sectors, with the cumulative result of lowering demand for insurance coverage.
Reduced employee compensation for medical leave due to illness and work-related injuries
The training, often carried out on-site, allows participants to acquire knowledge about different kinds of risks through practical activities. Each OSHA training event typically includes guidelines and instructions and on how to identify and report hazards as well as how to deal with incidents.
The safety training can be an integral part of the employee onboarding process or the regular refresher activities offered in various organizations. Whatever the case, companies whose employees undertake these workplace safety courses in turn experience fewer workplace accidents and save money in compensation and related costs.
Reduced incidences of liability lawsuits
Workplace safety training programs provide detailed guidance cutting across compliance requirements relevant to the respective sectors. As such, companies involved are able to cement their compliance with applicable workplace safety regulations and reduce room for compliance and liability related issues and lawsuits.
Final thoughts
OSHA training courses may not come to your company free of charge. However, these small fees are nothing compared to the costs you'll incur in the log run for sustaining an unsafe workplace.