Tweet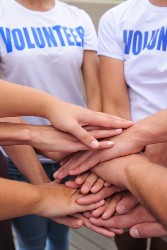 As a business owner, your first priority is most likely the success of your business and growing your profits. After all, without a healthy bottom line, you probably won't have a business for very long.
However, if your business is on solid footing, it's also a good idea to make charitable giving part of your operational plan. There are number of benefits to doing so, not the least of which are the tax breaks a business can receive from giving back. A business with a track record of philanthropic activity often enjoys a better public perception, as customers want to do business with a company that shares their values. Internally, employees feel better about working for a company that supports charitable causes, and companies that give back often attract quality employees.
Even if you know that there are plenty of good reasons to add a charitable giving component to your business plan, you may be struggling with the best way to go about it. Here are a few ideas to get the ball rolling.