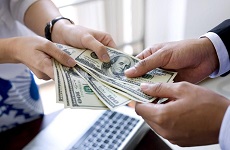 There are a variety of methods of acquiring quick cash in emergency or unplanned situations. Even if we are careful in organizing and planning our finances it is not excluded that once in a while we will be exposed to circumstances that require a quick reaction.
In such cases, we can apply for a wide range of loan types. One of the quick ways to receive immediate cash is through auto title loans. To obtain the sum you need there is a procedure of providing your lender with information on the title of your vehicle and pay a fee for the service of borrowing cash.
Here are a few of the numerous benefits of auto title loans that we'd like to share with you.