Tweet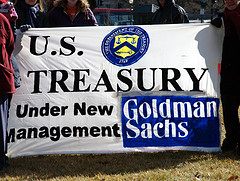 The first 30 days after you buy a business is the most critical time in owning a new business. Done right it will take your business to new heights, but done wrong you will be paying the price for a long time.

Buying a business can be exciting as well as nerve-racking for both, veteran as well as first-time, business owners. On one hand, you are eager to implement all the new ideas you have thought about during homework done at the time of due diligence. On the other hand, you could be losing sleep from the thought of all the things that could go wrong right after you step in.

While you may be tempted to go in and start making all the improvements you have thought about, this could be a big mistake. The best thing to do in the first 30 days of owning a new business is to do nothing. That's right, don't take any major action! As counter-intuitive as it may sound the best action to take is to watch and learn as much as you can about the business, including customers, employees, competitors and everything else. In addition, you will want need to take the actions mentioned below to make sure the transition prepares you to do what you had planned.

Schedule an all employee meeting on the first day to inform them about the change in ownership. Make sure to bring the previous owner to the meeting and have him deliver the news. In addition, give assurance to your employees that you intend to run the business in the same fashion as before during transition.
Have the previous owner stay with you for some time to help you get up to speed and provide training. The previous owner will be very useful resource for you to learn everything necessary to run the business.
Identify key customers and call them personally to inform about the change in ownership. Provide them assurance that you will continue to provide the same level of excellent service as before. Also ask them for what can be improved to serve them better.
Talk to critical vendors to ensure that you will continue to receive the supply. Sign necessary contracts to guarantee the supply of material. Having previous owner with you helps smooth this transition.
Get involved in the community. Meet your neighbors. Go to association or Chamber of Commerce meetings and introduce yourself as new owner. You never know whose help you will need in the coming days.
Look at the reports and key metrics to get better understanding of the business. You probably have looked at some of these during due diligence, but now you have an opportunity to dig deeper and get better understanding of how the business is run.
If there is customized technology or equipment being utilized, learn it from previous owner and employees as quickly as possible. You don't want to get stranded by technology at a critical time.
Avoid signing any long-term contracts during transition. You will be inundated by marketing and other vendors eager to get your business, but you want to take time learning about business before getting locked into long-term contracts.
Finally, ask lots of questions to everyone around you, including previous owner, employees, customers and vendors. This is the time to watch and learn. After the honeymoon is over in 30 days you will be expected to provide answers to all those people.
Did we miss any important point? Be sure to let us know in the comments below.


Related posts: