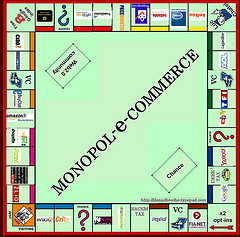 Very few decisions have as much impact on your life, as well as of those around you, as the decision to buy a business. This is one of the biggest decisions you will make, other than the decision to get married or have kids. Yet many people jump into this without carefully examining what it takes to run a small business. They get blindsided by the myths about owning a small business and end up paying a huge price, both in terms of money and stress, for a long time. With that in mind, we have compiled 7 best practices to follow and understand before buying a business.

Understand your capabilities and shortcomings. Before you do anything else do a self introspection to see whether you have what it takes to be a small business owner. Owning a business is not for everyone. Failing to understand this will result in many painful years to follow.
Make buy versus build decision. After you have determined that you are fit to be a small business owner, you should understand the pros and cons of buying an existing business versus building one. One is not necessarily better than the other. There are trade-offs you have to make based on your personal situation.
Make franchise versus independent business decision. Moving further down the decision tree you will need to decide whether it is better to buy a franchise business or an independent one. Again, this decision involves trade-offs you have to make based on your own situation. If you do decide to go the franchise route look at these 10 questions you should ask franchisor before buying.
Perform careful due diligence. Just as you would not say yes to marriage without a long courtship with the potential spouse, you cannot buy a business without doing proper due diligence on the business from several angles. Look at this post that explains how to perform due diligence before buying a business.
Do not rush. Whatever you do, don't rush in doing your homework and making a decision. Any shortcuts taken before buying a business will lead to the road that will be painful to navigate and could lead to a dead end.
Don't make emotional decision. You need to make a "business" decision, as opposed to emotional one, when buying a business. That means not getting blindly enamored by the location, product or some other aspect of the business. It helps to talk to several people who have varied and different viewpoints and ask for their opinion. If you have to let go one business, don't despair. There will be many others that will come to the market in the future.
Be prepared for lengthy negotiations. Negotiation is an integral part of any business transaction. Some people are good at it, while others dread it like anything. Whether you like it or not, you have to be prepared to spend considerable time negotiating with the seller and his agent. Negotiation starts right when you show initial interest and continues till the closing, and even after that in some cases. Look at the post we wrote on fundamentals rules of negotiation and avoid making these mistakes during negotiation.
Feel free to share your experience with buying a business with others in the comments below.

Related posts: