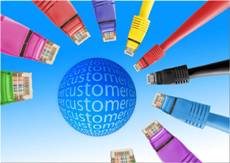 The growth of digital activities has changed the business world forever. SMEs now have far greater opportunities than ever before. However, running a company in a virtual environment does pose some dilemmas. Keeping the customer happy is one of the most difficult.
Without face-to-face interaction, building those strong relationships can feel daunting. But there are ways to navigate this minefield, and doing so will give your business a far greater chance of success.
A few simple tricks will work wonders for your reputation and general ability to recruit and maintain customers. Here's everything you need to know.